Rock 1 - Women's Introductory Weekend Course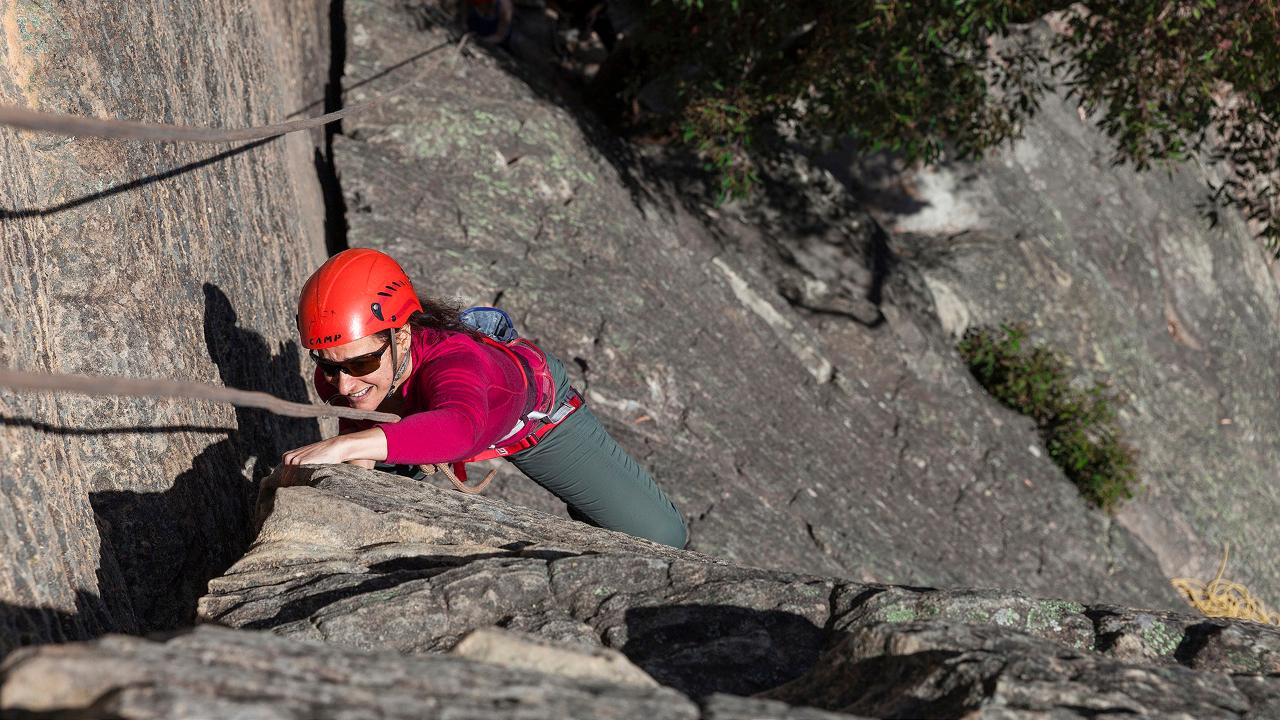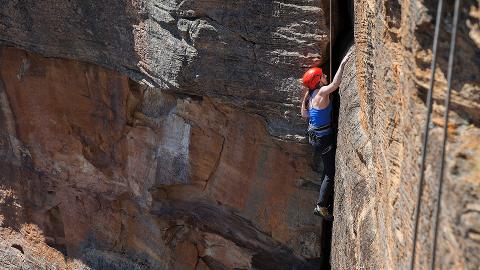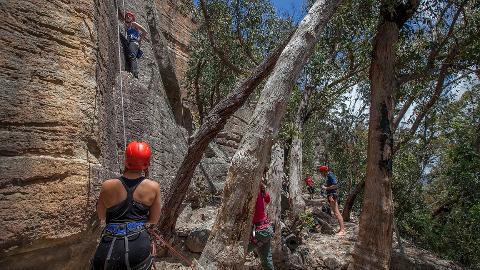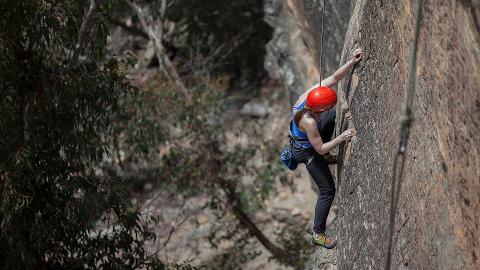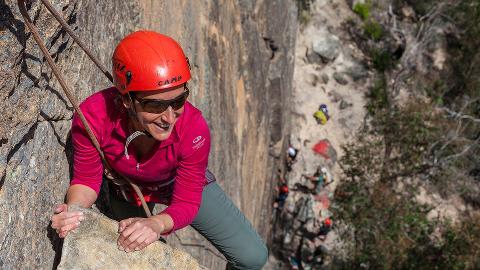 Duration: 2 Days (approx.)
Location: Katoomba, NSW
Product code: Rock1Womens
"The instructors were very good giving great technical advice throughout the course. The range of walls was great, especially on the second day. I would really recommend this course."
Laetitia Gunton - TripAdvisor Review, August 2017
"I heard such great things about this company that both my friend and I travelled interstate just to join the Rock 1 course with them. I enjoyed myself so much over the weekend that I extended my trip and joined another traveller on the Rock 3 course immediately after."
Monique Sager - TripAdvisor Review, August 2017
More and more women are drawn to climbing, and it's easy to understand why. The Women's Rock Climbing course has a strong focus on technique to help you get up climbs you never thought possible.
Our focus is purely on women's strengths
to ensure you get the most out of the weekend & your future climbing endeavors!
Your female climbing instructors will start with the basics from safety and equipment, to belaying and rope skills. They will progress you through climbing techniques to encourage efficiency, energy conservation, and fluidity. Over the two days you will climb varying route styles to develop techniques and challenge yourself.
Whether you are completely new to climbing, or you climb in a gym and want to make the transition to climbing on real rock, this course will teach you the fundamentals of rock climbing. It's also a great opportunity to make new climbing connections with other women.
The Women's Rock Climbing course will teach you the necessary skills required to:
Understand and utilise your individual strengths
Select, fit and use climbing equipment
Tie the essential knots for climbing
Set up a belay anchor
Safely belay your climbing partner with correct "5 step" technique
Communicate clearly with your climbing partner
Safely lower your climbing partner off rock climbs
Use hand & footholds efficiently
Move your body to maximise upward progression
Abseil (for those who have not previously Abseiled)
Plus much more!

Throughout the first day your instructors will accompany you on a special selection of graduated climbs. Our focus is to get you on the rock and progress from easy to more challenging climbs. We utilise many climbs and have something for all skill levels!
The second day of the course is devoted solely to the simple joys of climbing, with your instructor aiming to take you on as many varied climbs as possible. The object will be to learn and develop your skills and techniques as you climb!
This is the ideal course for the beginner or indoor gym climber who wants to make the transition to real rock- After this course you will be able to competently climb with experienced leaders on short moderately graded rock climbs.
Course prerequisites:
A keen sense of Adventure!
What's included:

Australia's most experienced Adventure Guiding & Outdoor Training Specialists

Nationally Qualified & Highly Experienced Guides
All Technical Equipment
Delicious & Nutritious Lunches
We provide all specialist personal and group abseiling equipment including harnesses, helmets, etc.
After we process your booking an information sheet detailing specific equipment and dress requirements will be sent to you.
Lunch is also provided on this adventure- Please be sure to inform us on your booking form if you have any special dietary requirements!
If you do not receive an immediate booking confirmation you may be the opening booking for this activity, our office will contact you shortly to confirm your booking.