Rock - Mt Arapiles - 7 Day Climbing Course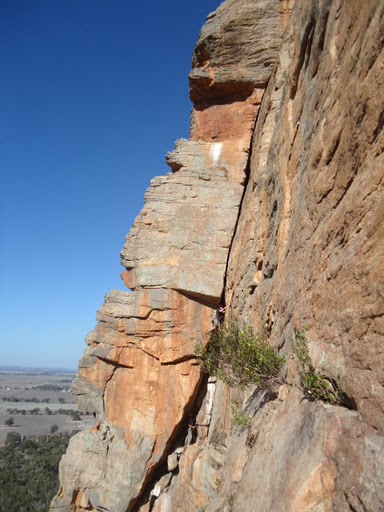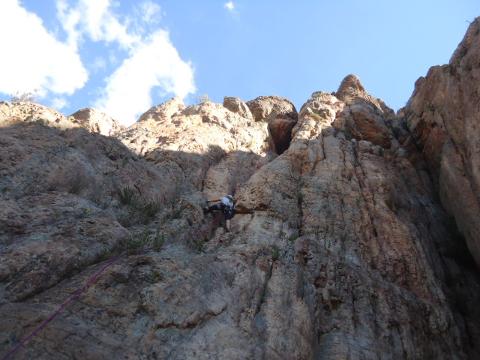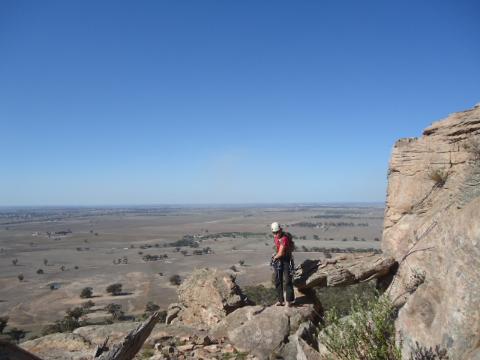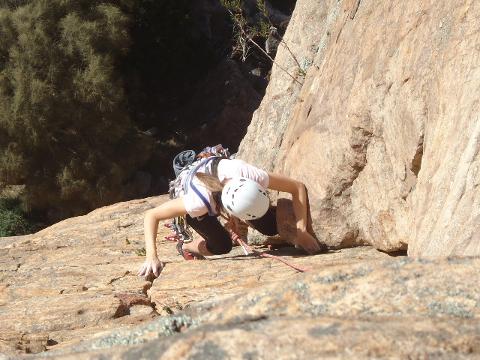 Duration: 7 Days (approx.)
Product code: Arapiles
Jutting out of the flat Wimmera Plains of North Western Victoria is Mt Arapiles, a sun soaked cliff line offering some of the best rock climbing in Australia. Known for its classic traditional routes, Araps is the best place in Australia to learn trad climbing, as it has an abundance of routes of all grades with excellent gear placements.
ASM is running a week-long climbing trip to Arapiles, suitable for those with minimal outdoor climbing experience to those wishing to learn to lead climb. Imagine experiencing your first lead climbs under the professional guidance of an ASM instructor at this internationally recognised climbing destination. If you are not yet up to leading, you will be seconding (following the guide) on some of the best climbs Araps has to offer.
At what ever level you climb, this trip will teach you more climbing and technical skills than you can probably imagine! And what better way to learn than in a great location on the most classic climbs in Australia, and at the end of the day, relax with fellow climbers at the (in)famous campground below the Mount. With no more than three to four participants with each guide, you are ensured of getting plenty of personal instruction with the highly experienced guides at
ASM
. This will allow you to learn at your own pace, and for us to cater for participants of varying levels of experience. This trip will be a truly enjoyable and memorable experience.
This course will give you the necessary skills to:
Manage yourself and partners in cliff environments

perform safety checks
Select appropriate climbs using climbing guidebooks
Second a leader on single- and multi-pitch Traditional climbs
Descend from the top of climbing areas using various methods
Select and prepare anchors for abseiling & climbing
Use removable "Trad" protection
Improvise rope rescue techniques
Belay for both Top Roping and Lead Climbing
Consider & implement environmental awareness
For those participants who are experienced & ready to cover Lead Climbing, this course will also prepare you to:
Undertake Traditional Climbing as a recreational activity
Select & assess appropriate trad climbs
Understand fall factors involved with lead climbing
Identify & manage risks involved within Trad climbing
Position your rope and self for lead belaying
Utilise correct belay technique for lead climbing
Select and 'rack' your Trad equipment
Place traditional climbing protection including cams & nuts
Efficiently handle and manage roping systems
Build belay anchors with Trad gear, climbing rope & cordelette
Operate belay devices in "guide mode"
Perform rescues for your seconding climber
Operate basic hauling & lowering systems
Conserve energy and utilise efficient stances for clipping & placing gear
Course participants will learn while they climb and they can look forward to leading a number of selected classic climbs under the close supervision of their instructors.
Technical Grade: Medium to Hard (suitable for beginners and experienced climbers alike)
Fitness Grade: Medium
Time: 7 Days
Course prerequisites:
Good fitness is necessary for this course
Some previous climbing & Abseiling experience
Reasonable understanding of basic climbing knots
Experience lead climbing indoors or outdoors advantageous but not necessary!
What's included:
Tasty meals each day with breakfasts on all but the first day, lunch every day, and dinner on all but the last day

Qualified and professional instructors, with extremely low ratios of 1:3 or 1:4 guide to participant (depending on the topic) to provide you with the best possible experience and to cater for a range of experience levels
Camping fees

Australia's most experienced Adventure Guiding & Outdoor Training Specialists

Nationally Qualified & Highly Experienced Guides
All Technical Equipment
We provide all specialist personal and group abseiling equipment including harnesses, helmets, etc.
After we process your booking an information sheet detailing specific equipment and dress requirements will be sent to you.
Lunch is also provided on this adventure- Please be sure to inform us on your booking form if you have any special dietary requirements!
If you do not receive an immediate booking confirmation you may be the opening booking for this activity, our office will contact you shortly to confirm your booking.