Mount Arapiles - Multi-pitch climbing course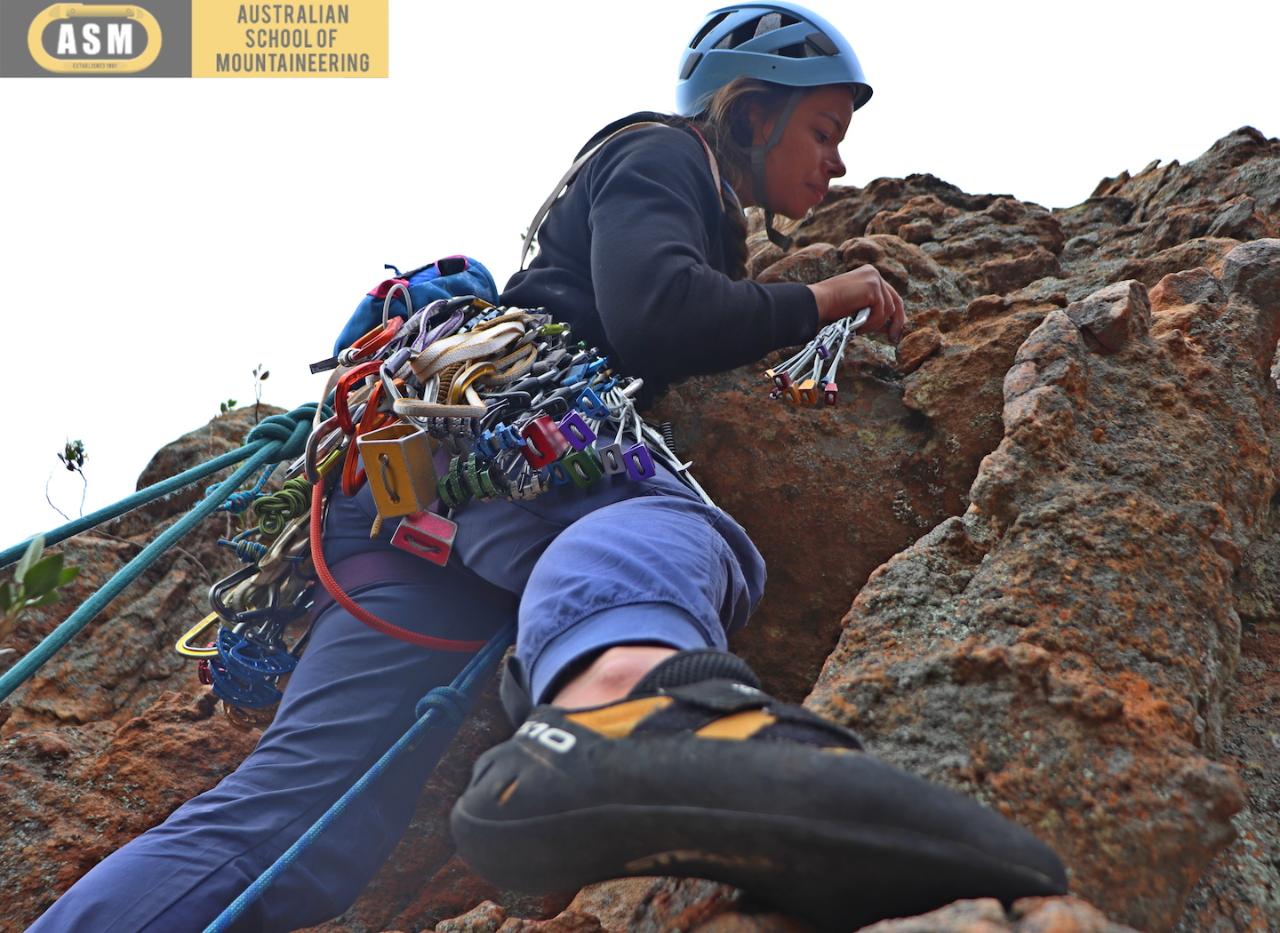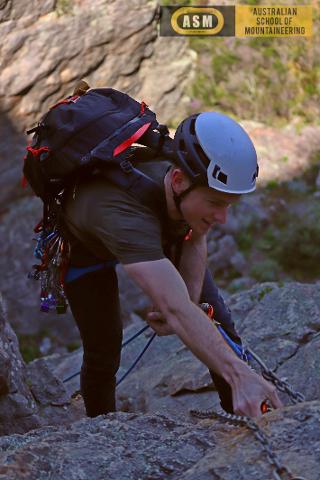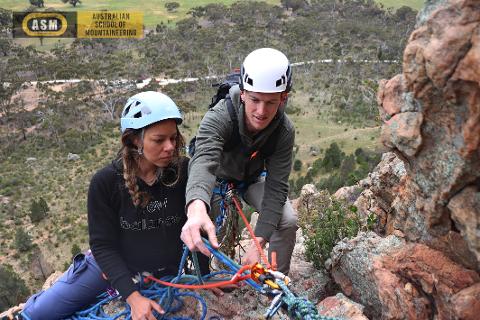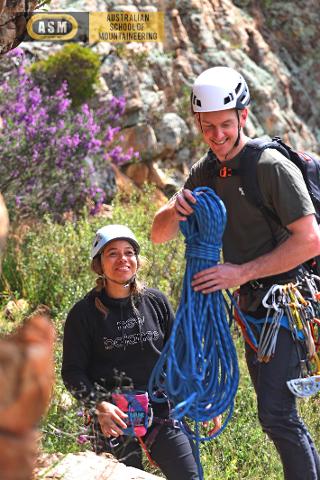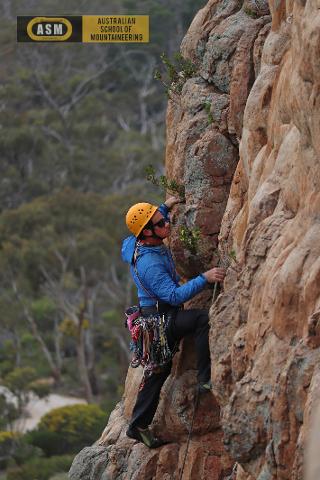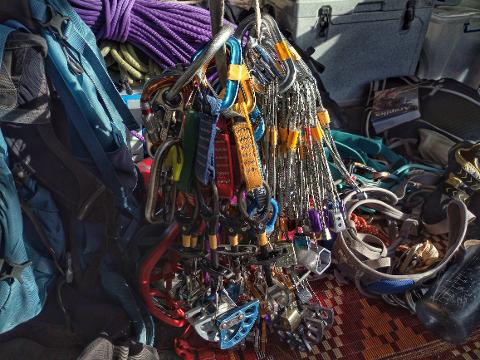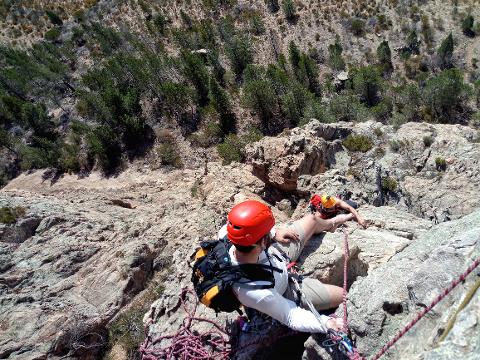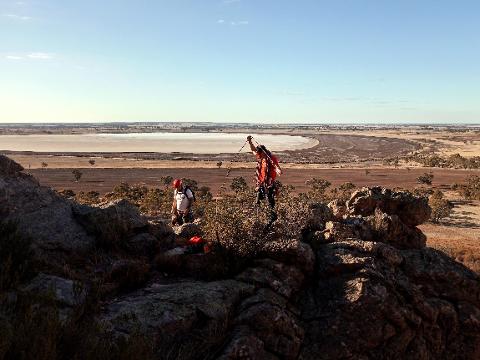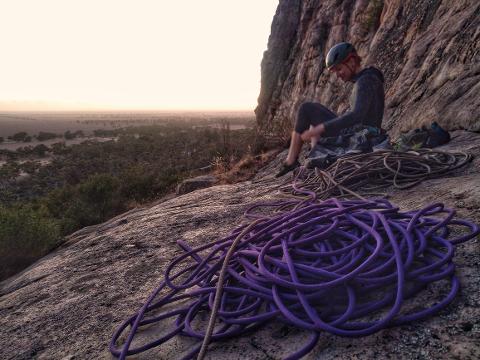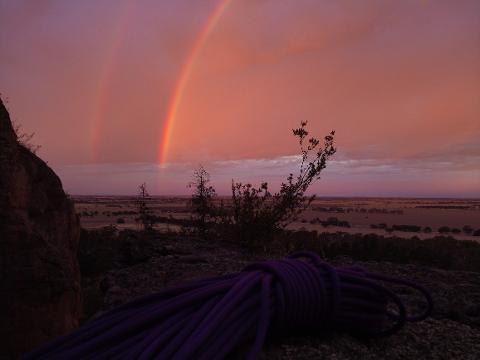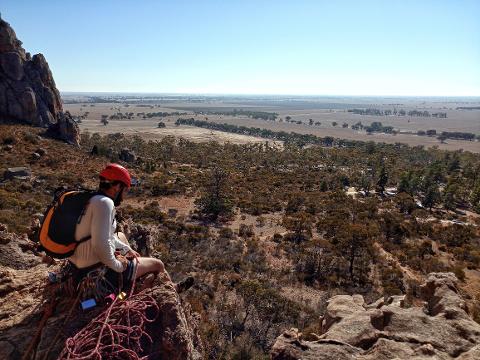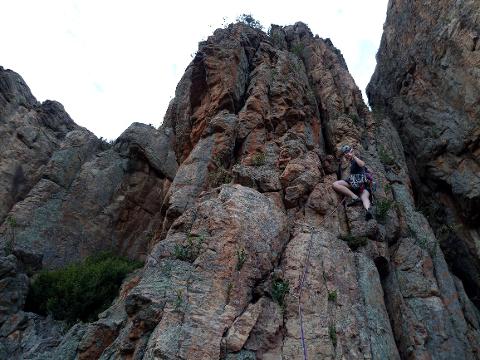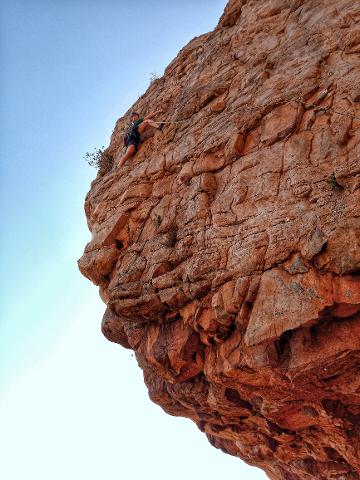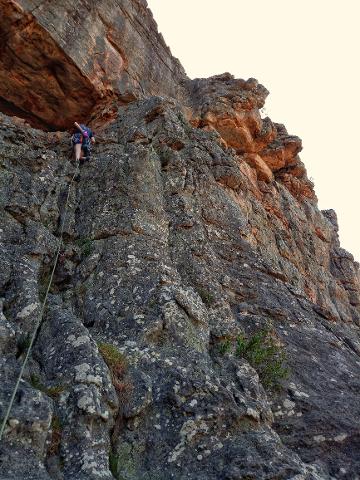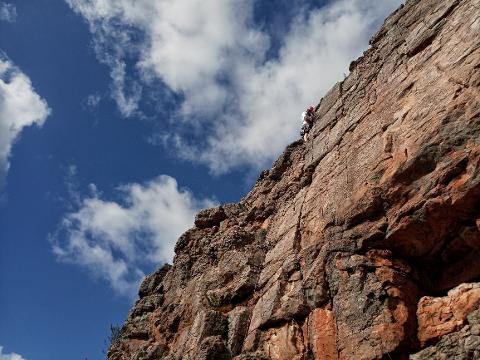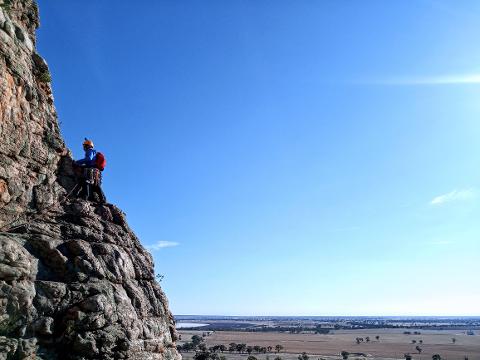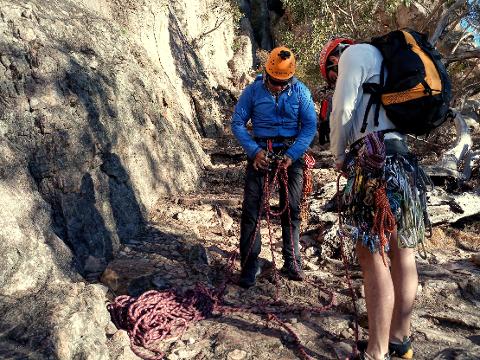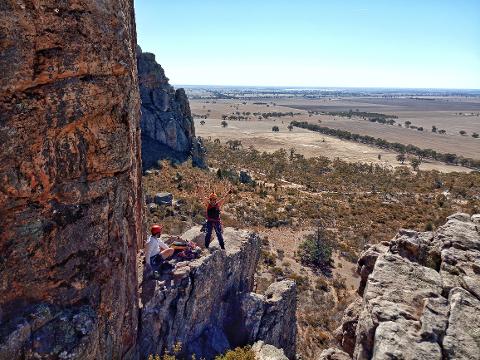 Duration: 5 Days (approx.)
Product code: Arapiles
Jutting out of the flat Wimmera Plains of North Western Victoria is Mount Arapiles, a sun soaked cliff line offering some of the finest rock climbing in the world!

Known for its classic traditional routes, 'Araps' is the best place in Australia to learn trad & multi-pitch climbing. It has an abundance of climbing routes- of all grades- with outstanding rock & climbing quality.
Anyone who has climbed at Mount Arapiles will forever remember it among their finest climbing memories and will long to return to the Mount as soon as possible!
ASM runs a 5 Day climbing trip to Arapiles, capped at one guide for every 3 participants. This allows us to tailor the week specifically to you and your climbing partner, resulting in a bespoke experience and training quality that you simply will not find anywhere else!

Because of this tailored experience, this course is suitable for those with minimal outdoor climbing experience through to those wishing to learn to lead climb in the multi-pitch setting.

If you book in with a partner you will also each save $100 off the course fee!

Imagine experiencing your first traditional lead climbs under the professional guidance of an ASM instructor at this internationally recognised climbing destination! If you are not yet up to leading, you will be seconding (following the guide) on some of the best climbs Araps has to offer.
At whatever level you climb, this trip will teach you more climbing and technical skills than you can probably imagine! And what better way to learn than in a great location on the most classic climbs in Australia! And at the end of the day, relax with fellow climbers at the (in)famous campground below the Mount.
With no more than 3 participants per guide, you are absolutely ensured to receive personal instruction from your highly experienced ASM guides. This will allow you to learn at your own pace, and for us to cater for participants of varying levels of experience.
This trip is always a truly enjoyable and memorable experience, for clients and guides alike!

For a detailed info pack please see the following PDF:
Mount Arapiles Course & Booking Information
Stefan B, April 2019:
"This was a fantastic experience and I would have no hesitation in recommending this company.
The guide wore many hats in the week, as instructor, chef and motivator. He performed at a high level of competency at all times. Very well organised. His local knowledge of Climbing routes and the area added value to the experience."
David G, May 2018 course:
"What an awesome place to learn to lead on trad gear.

We progressed from a starter 5m face thru to a 150m multi-pitch classic with each day practicing and extending on the previous days activities. By the end of the week I was comfortable with the fundamentals to leading, placing gear, building anchors and belaying / rappelling that I could just enjoy the experience.

The ASM guides were organized, new the right places to go which saved so much time, let us learn by doing, positively assessing our gear and always having time to go over the details.

Camping under the stars and climbing in such a great spot left me buzzing for weeks and planning my return trip."
What's included:
Pre-trip discussion with course instructor to clarify and explain your prior experience and individual course outcomes

Optional Pickup from Horsham train station the afternoon prior to your course (typically Sunday for a Monday morning start)

Tasty meals each day from Day 1 Breakfast through to Day 5 Lunch

Nationally Qualified & Highly Experienced Climbing Instructors

Extremely low guiding ratios of 1 guide to 2 participants to provide you with the best possible experience and to cater for a range of experience levels

Camping & land use fees

Australia's most experienced Adventure Guiding & Outdoor Training Specialists

All Technical Equipment
This course will give you the necessary skills to:
Manage yourself and partners in cliff environments

Perform safety checks

Select appropriate climbs using climbing guidebooks

Prepare for a day on a multi-pitch climb

Second a leader on single- and multi-pitch Traditional climbs

Descend from the top of climbing areas using various methods

Select and prepare anchors for abseiling & climbing

Use removable "Trad" protection

Improvise Basic to Advanced rope rescue techniques

Belay for both Top Roping and Lead Climbing

Consider & implement environmental awareness
For those participants who are experienced & ready to begin Lead Climbing, this course will also prepare you to:
Undertake Traditional Climbing as a recreational activity

Select & assess appropriate trad climbs

Understand fall factors involved with lead climbing

Identify & manage risks involved within Trad climbing

Position your rope and self for lead belaying

Utilise correct belay technique for lead climbing

Select and 'rack' your Trad equipment

Place traditional climbing protection including cams & nuts

Efficiently handle and manage roping systems

Build belay anchors with Trad gear, climbing rope & cordelette

Operate belay devices in "guide mode"

Perform rescues for your seconding climber

Operate basic hauling & lowering systems

Conserve energy and utilise efficient stances for clipping & placing gear
Course participants will learn while they climb and they can look forward to leading a number of selected classic climbs under the close supervision of their instructors!
Technical Grade: Medium to Hard (suitable for beginners and experienced climbers alike)
Fitness Grade: Medium
Time: 5 Days Training (We recommend arriving camp the night prior to the course)
Course prerequisites:
Good fitness is necessary for this course- We will do a lot of climbing and a lot of hiking up to and down from climbs!

Some previous Climbing & Abseiling experience is also necessary- The more you know at the start of the course, the more you will know at the end! We recommend our Rock 1 course as the minimum prerequisite training.

Reasonable understanding of basic climbing knots

Experience lead climbing indoors or outdoors advantageous but not necessary!
For a detailed info pack please see the following PDF:
Mount Arapiles Course & Booking Information

We provide all specialist personal and group abseiling equipment including harnesses, helmets, etc.
After we process your booking an information sheet detailing specific equipment and dress requirements will be sent to you.
If you do not receive an immediate booking confirmation you may be the opening booking for this activity, our office will contact you shortly to confirm your booking.