Canyon 3 - Advanced Canyon Skills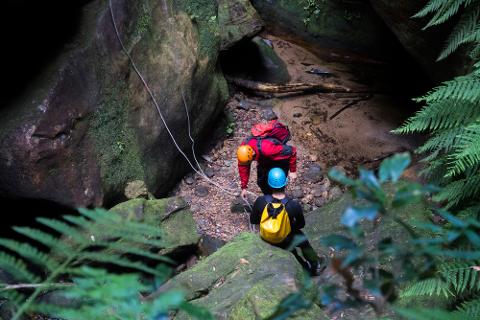 Duration : 3 Days (approx.)
Location: Katoomba, NSW
Product code : Canyon3
This trip runs with a minimum of 2 participants- We suggest booking in with a friend to ensure you get to attend on your preferred date!

If you don't receive an automatic confirmation, you are likely the first booking for this activity- Please call us on 0247 822 014!
This 3 day course includes our Canyon 2 course. We have an extra day to focus on more advanced technical & rescue skills. This course will enable you to manage yourself & others in wilderness canyons where efficiency and ability are key to safe descents.

In addition to the Canyon 2 course content, topics covered will include:
Descending past a knot
Ascending past a knot & edges
Complex hauling systems
Complex lowering systems
Backing up anchors and anchor components
Trip Planning
Recommended equipment
Group workshopping of emergency scenarios, including benightment
This intensive 3 day course will leave you will the high level skills to manage yourself & others in wilderness canyons & emergency situations.
We provide all specialist personal and group abseiling equipment including harnesses, helmets, etc. After we process your booking an information sheet detailing specific equipment and dress requirements will be sent to you.
Lunch is also provided on this adventure- Please be sure to inform us on your booking form if you have any special dietary requirements!