Winter - Snow Camping & Survival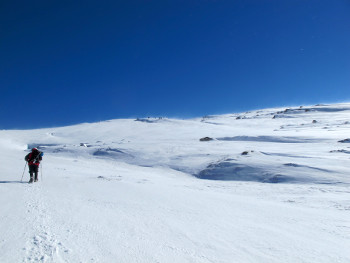 Duration : 3 Days (approx.)
Product code : SnowSurvival
(This course is only available in Winter through the month of July.)

The winter alpine landscape can be as dangerous as it is beautiful. Our guides and instructors are experts in this field!
The subjects covered on this three day course include:
Protection - how to dress and equip yourself for winter travel and survival.
Shelter – how to use snow-tents, how to build snowcaves, igloos and wind breaks.
Travel – how to travel on the snow by skis, snowshoes and crampons.
Navigation – how to safely find your way in blizzards and white outs using map, compass and other navigation methods.
Food & Water – how to cook food and find water in the winter snowscape.
Alpine First Aid – how to treat hypothermia (exposure), snow-blindness and other winter related injuries.
Grade: Moderate fitness is required for this course
For additional information please contact our office.