Abseiling 4 - Abseiling Leader's Course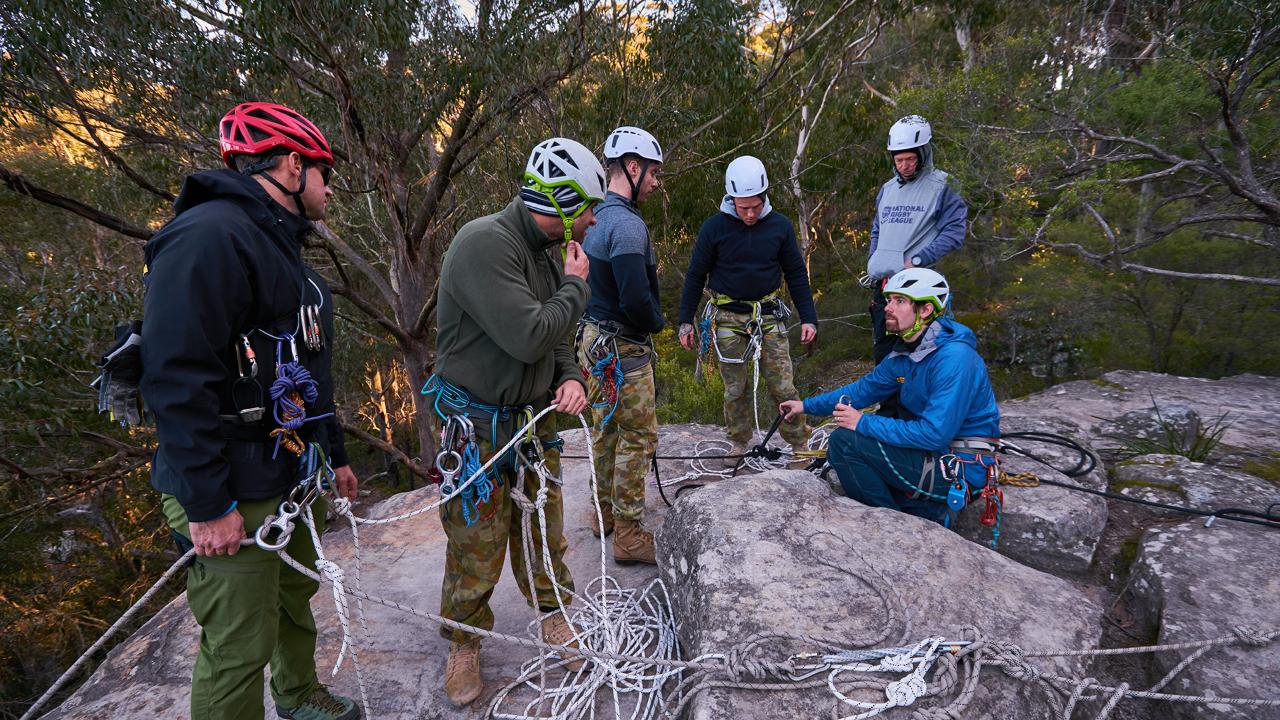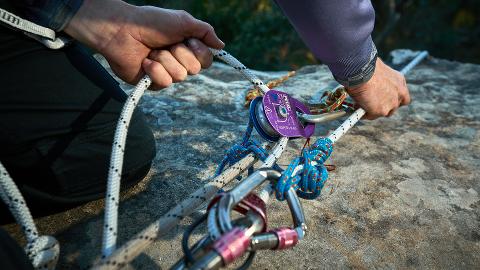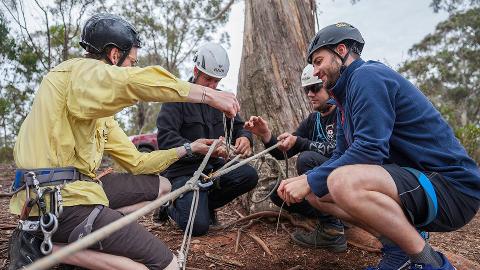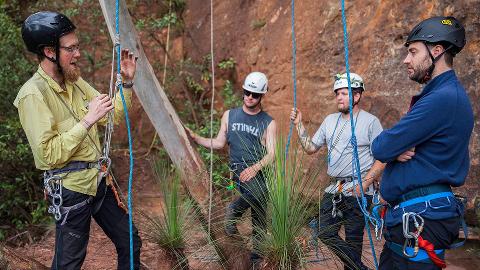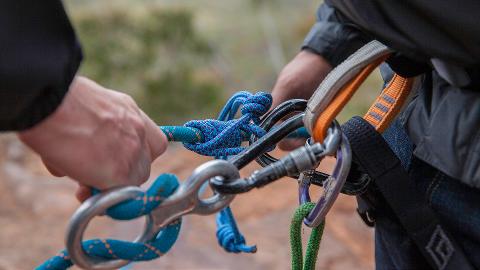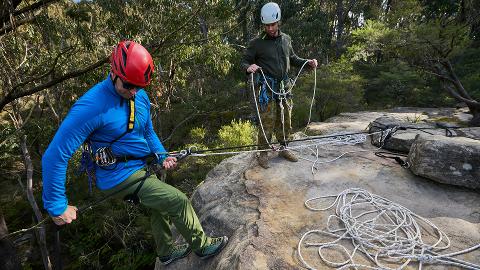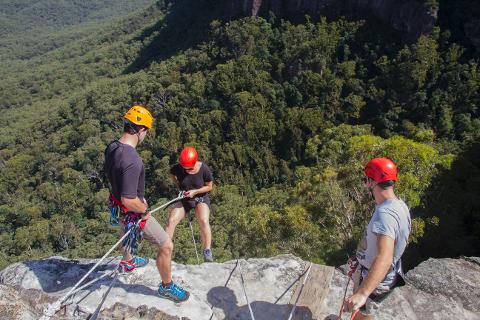 Duration: 4 Days (approx.)
Location: Katoomba, NSW
Product code: Abseiling4
"I had the pleasure of spending 8 days with the team at ASM as I worked my way through the Abseil Leaders Course and Rock III. I can not recommend both these courses and this company highly enough.
All in all I have had the pleasure of working with some genuinely exceptional and gifted young instructors who are a true asset to ASM and the wider climbing/abseiling community. If you're planning on spending time in the Blue Mountains and are looking for a challenging, exhilarating and rewarding experience then head straight for ASM."
TripAdvisor Review - October 2014

This training is designed for professional outdoor instructors, outdoor centre staff, teachers, defence personnel, outdoor club leaders and other professional and recreational based users who want to gain the skills of an Abseiling Guide / Leader but do not require a nationally recognised qualification.
ASM's Abseil Leader's Course integrates current international best practice Abseiling Leader Training and is aligned to Nationally Recognised units of competency.
ASM's Abseiling Leader's Course constitutes four one-day training modules with optional work placement / skills practice and an optional additional assessment process.
This 4 day course will teach you the necessary skills to:
Select, fit and use abseiling equipment
Select and rig suitable anchor systems and single pitch abseils
Identify & avoid hazards
Manage risk & develop safe practices
Back up your own abseils with self belay systems
Belay other abseilers (Top & Bottom Belays)
Deal with emergencies such as a "stuck" abseiler
Perform basic partner and self rescues
Handle ropes efficiently
Ascend ropes using improvised methods
Improvise an abseil device
Assist a stuck abseiler
Perform rescue abseils
Operate lowering and raising systems
Improvise casualty evacuation methods
Safely and efficiently manage your clients/group
Communicate effective technical & safety briefings
The final day of this course is used to refine your skills and workshop questions and situations that may arise during Abseiling experiences, consolidating your new skills and ensuring you leave the course with proper understanding of everything taught.
Course Prerequisites:
Prior abseiling experience is necessary for this course
Basic understanding of knots is advantageous
What's included:

Australia's most experienced Adventure Guiding & Outdoor Training Specialists

Nationally Qualified & Highly Experienced Guides
All Technical Equipment
Delicious & Nutritious Lunch
We provide all specialist personal and group abseiling equipment including harnesses, helmets, etc.
After we process your booking an information sheet detailing specific equipment and dress requirements will be sent to you.
Lunch is also provided on this adventure- Please be sure to inform us on your booking form if you have any special dietary requirements!
If you do not receive an immediate booking confirmation you may be the opening booking for this activity, our office will contact you shortly to confirm your booking.